Monitor Everything With PRTG!
PRTG Network Monitor is a powerful, affordable and easy-to-use Unified Monitoring solution.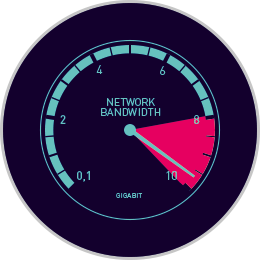 BANDWIDTH MONITORING
Promptly identify potential bandwidth capacity and overloads. Identify shortages and get alerted before problems occur.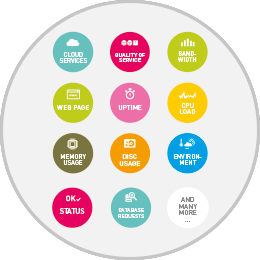 SNMP MONITORING
Monitor everything in your network via SNMP. Keep an eye on applications & servers using bandwidth, avoid bottlenecks & downtimes.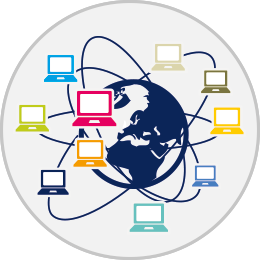 LAN MONITORING
PRTG keeps an eye on all pillars of your LAN. Workstations, Router, Switches, Servers and your Bandwidth – Monitored 'All In One'.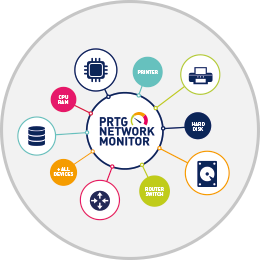 HARDWARE MONITORING
Monitor your entire hardware at a glance – Computer, Printer, Servers, Hard Drives, Router, Switches, RAM and all other devices.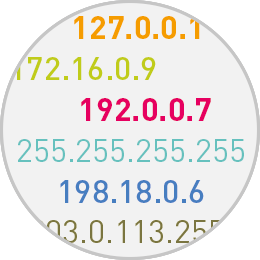 IP MONITORING
PRTG's Auto Discovery Tool identifies and monitors all IP addresses in your network, even remote and on Virtual Machines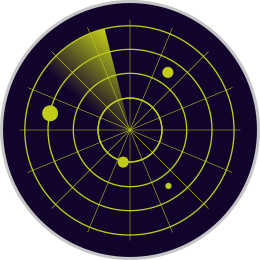 PING MONITORING
Check the availability of ALL network devices and get a quick an flexible overview and alerts in real-time.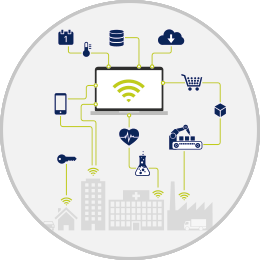 WIFI MONITORING
Monitor your wireless network with PRTG – device status, load, traffic, signal strength, last access, every aspect at a glance.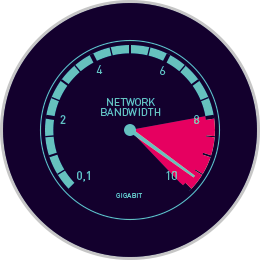 NETFLOW MONITORING
NetFlow lets you analyze your bandwidth and determine i.e. the amount of traffic caused by IP addresses, protocols, or programs.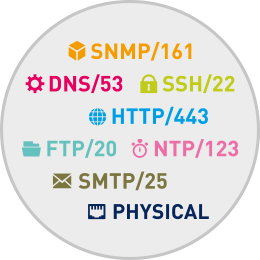 PORT MONITORING
Monitor open and closed ports, bandwidth, traffic, connections, different protocols and more at a glance.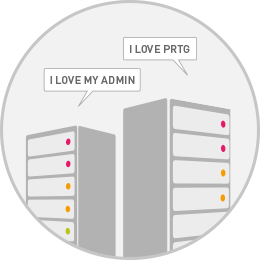 SERVER MONITORING
Monitor all your mail servers, web servers, file servers, database servers, and as many servers as you like with PRTG. At a glance.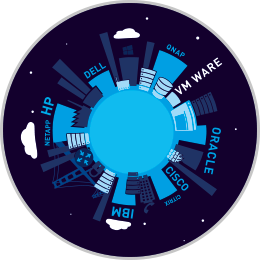 VMWARE MONITORING
PRTG is a certified technology partner of VMware since years. You can quickly and easily integrate PRTG into your infrastructure.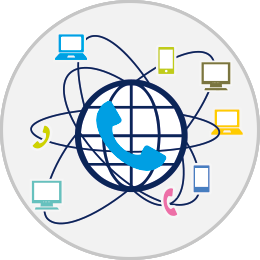 VOIP MONITORING
QoS Monitoring & IP SLA Monitoring – All in one. Monitor the VoIP quality and run latency tests. PRTG alerts you before errors occur.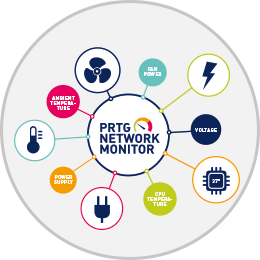 IBM MONITORING
With our IBM Monitoring, you can monitor several IBM devices and servers centrally and thereby minimize crashes and disturbances.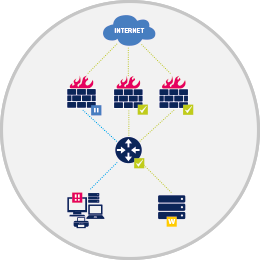 NETWORK MAPPING
PRTG connects Monitoring with Mapping. Explore our Scanner & create automatically interactive maps of your network.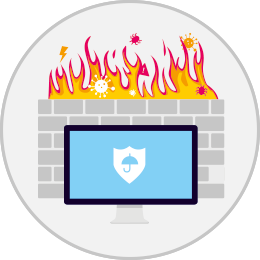 FIREWALL MONITORING
PRTG gathers data like traffic via inbound and outbound connections, firewall status, most used connections, senders and protocols.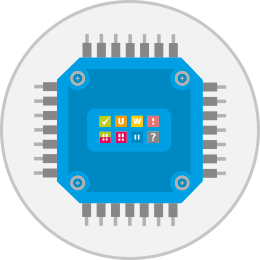 MEMORY MONITORING
Never run out of RAM again. PRTG monitors the properties of all your network devices such as the status of the main memory.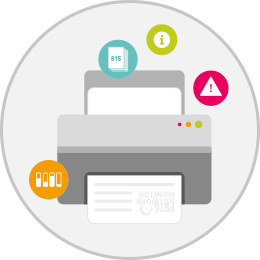 PRINTER MONITORING
PRTG automatically monitors all your printers: Total number of printed pages, fill levels of printer and toner, general status, errors.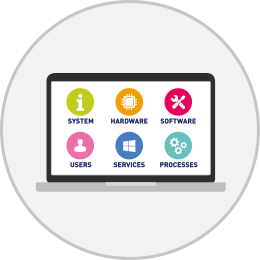 COMPUTER MONITORING
PRTG monitors CPU's, temperature, memory usage, bandwidth requirements, memory, disk space, system information and more.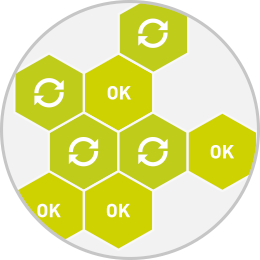 UPDATE & PATCH MONITORING
Professional update and patch monitoring ensures that all of the operating systems and applications currently in use are up-to-date.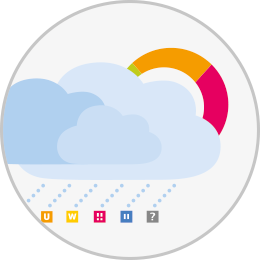 CLOUD MONITORING
PRTG comes pre-customized for a lot of Cloud Services. Monitor Cloudwatch, OneDrive, Dropbox, and many many more.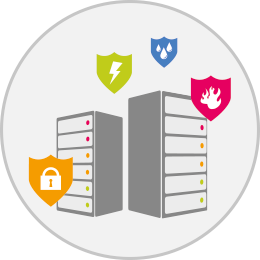 SERVER ROOM MONITORING
PRTG monitors your server rooms integrated. Servers (of course), humidity, temperature, access, and much more.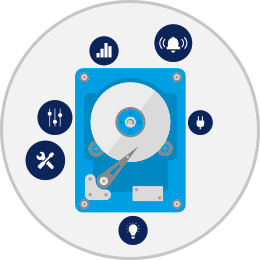 HARD DISK MONITORING
Make your data more save with PRTG. Stay up-to-date on free disk space, upcoming errors, be quick to act. All disks at a glance.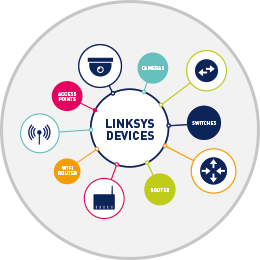 LINKSYS MONITORING
PRTG is an All-In-One solution to monitor all your Linksys devices at a glance. Avoid overloading, optimize bandwidth, and more.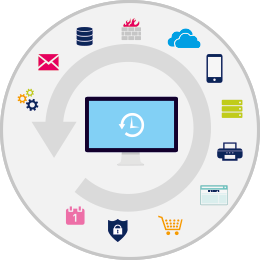 BACKUP MONITORING
PRTG monitors your backups automatically: Backup's progression, evaluation of success of backups, error messages if necessary.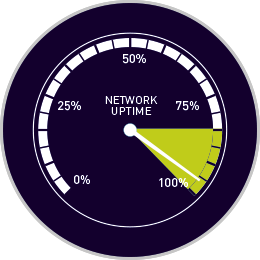 UPTIME MONITORING
Are you dreaming of 100% network and server uptime? Use PRTG to get much closer! It alerts you before downtimes occur.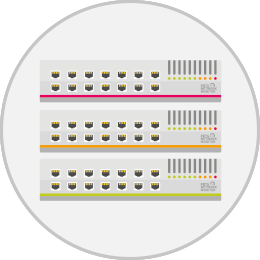 ROUTER MONITORING
PRTG monitors all your routers in your entire network: Bandwidth of all connections, network activities, causes of traffic & errors.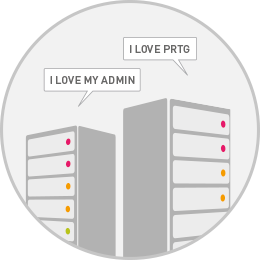 IIS MONITORING
PRTG monitors every aspect of your IIS servers. Secure and improve your web page performance – out of the box.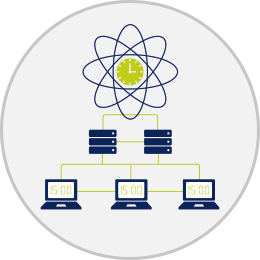 NTP MONITORING
PRTG's NTP Sensor continuously compares the times of your entire network devices with the times of a precise NTP server.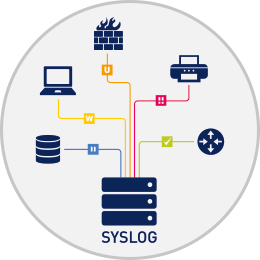 SYSLOG MONITORING
PRTG detects loopholes quickly, analyzes system messages on one central Syslog server and alerts you before errors occur.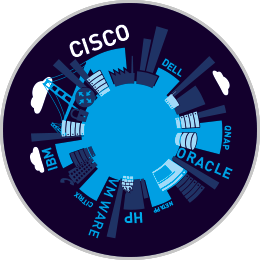 CISCO MONITORING
PRTG monitors your Cisco devices out of the box featuring special sensors by using SNMP and NetFlow technologies.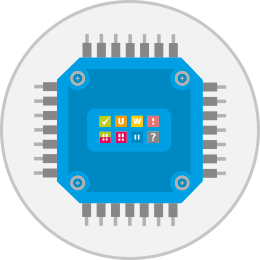 CPU MONITORING
PRTG is an all in one CPU monitoring software for servers, routers, and switches of you company.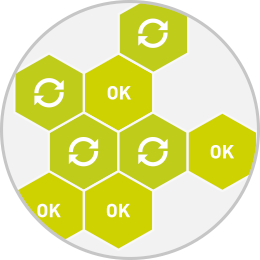 ACTIVE DIRECTORY MONITOR
PRTG recognizes replication errors, identifies logged-out users and monitors your entire domain forest.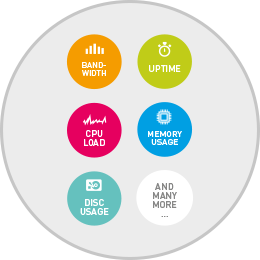 WMI MONITORING
PRTG monitors Microsoft servers and workstations with WMI and includes additional hybrid Windows sensors.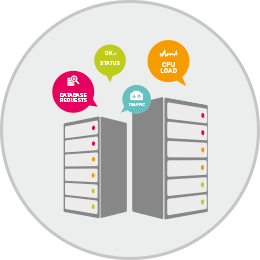 DATA CENTER MONITORING
Watch your data center with PRTG, avoid downtimes and increase application performance.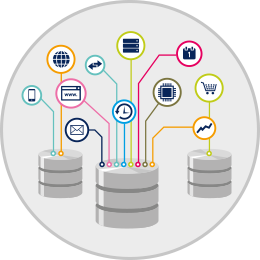 SQL SERVER MONITORING
Monitor your SQL systems and queries like MS SQL, Oracle SQL, MySQL, PostgreSQL. Reduce downtime & increase performance.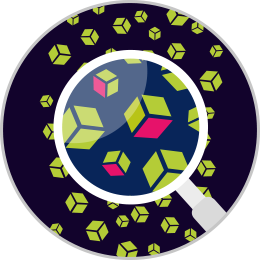 PACKET SNIFFING
PRTG monitors all your data packets & traffic in your network, filtered by IP adresses, protocols, and different types of data.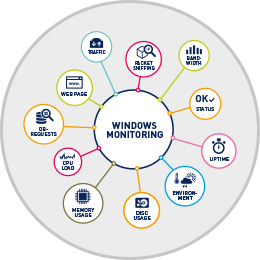 WINDOWS MONITORING
Monitor your Windows servers, workstations, security and Event Logs using WMI, performance counters, and SNMP.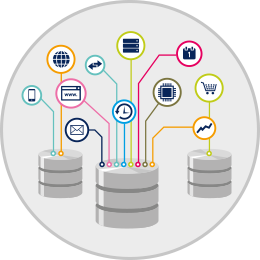 JFLOW MONITORING
jFlow Monitoring with PRTG ensures that bandwidth is used efficiently and increases your network stability.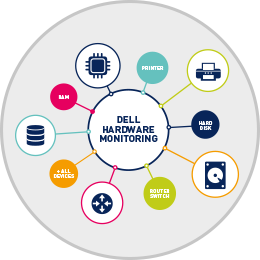 DELL MONITORING
Gain full control of Dell hardware and servers and get a constant overview of your hardware status, traffic and hard disk space.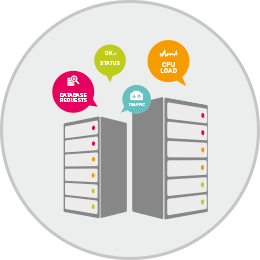 HYPER-V SERVER MONITORING
Ensure the performance of your Hyper-V Server and monitor hosts, virtual machines and Cluster Shared Volumes with PRTG.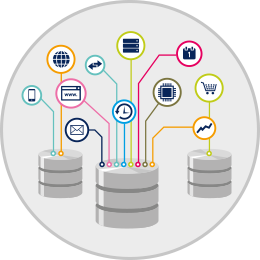 SFLOW MONITORING
Optimize high traffic networks with PRTG, set up your own thresholds and get prompt notifications in the case of disruption.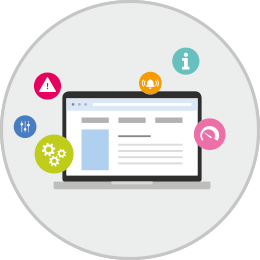 WEBSITE MONITORING
Monitor the availabilty, load times, and features of your website with PRTG and get detailed stats in customizable dashboards.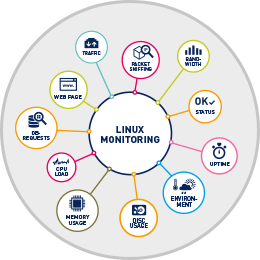 LINUX MONITORING
Keep a constant eye on your Linux-based networks and get custom alerts when threshold values are exceeded.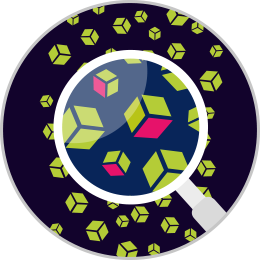 NETWORK TRAFFIC ANALYZER
PRTG monitors all your network traffic and shows you detailed stats about your entire network.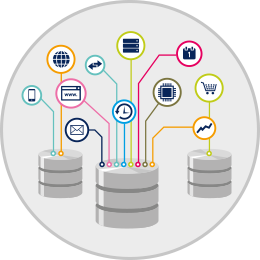 ORACLE MONITORING
Evaluate the performance of your Oracle SQL database and fix errors with PRTG Network Monitor.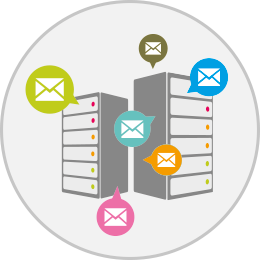 MAIL SERVER MONITORING
PRTG tests the availability and response time of your mail servers (POP3, IMAP and SMTP) and your Exchange-Server.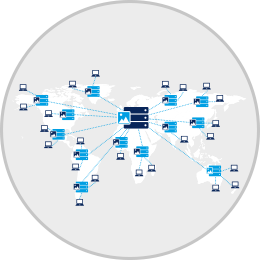 CDN MONITORING
Keep track of your global distribution of traffic and the response time of your CDN to ensure a great performance of your website.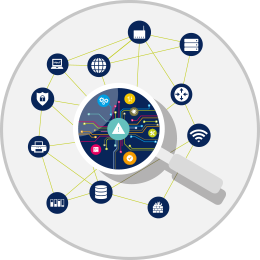 NETWORK ANALYSIS
Get to the roots of problems faster with network analysis and diagnosis and prevent malfunctions in the future.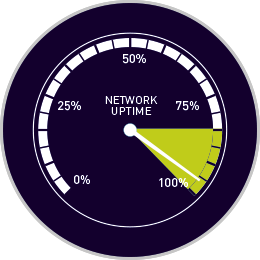 NETWORK SPEED MONITORING
PRTG keeps a constant eye on bandwidth and data throughput so you can uncover bottlenecks faster.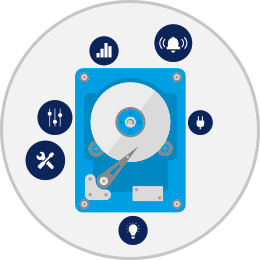 STORAGE MONITORING
PRTG monitors all your storage devices. Be up-to-date on free disk space and get notified of storage performance issues.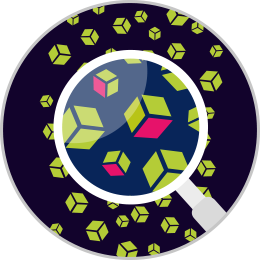 PACKET CAPTURE
Monitor IP packets as well as UDP and TCP traffic. Easily customizable filters allow you to choose the type of data you wish to capture.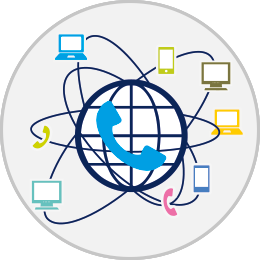 IP SLA MONITORING
PRTG monitors the quality of your VoIP-connections and helps you optimize the QoS of VoIP and your network.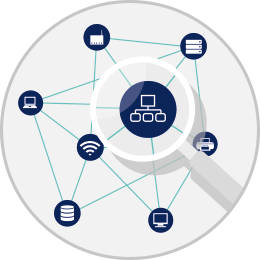 NETWORK DISCOVERY
Discover network devices and detect new devices automatically. Custom alerts enable you to act quickly in case of problems.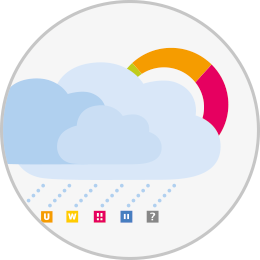 HOSTED MONITORING
Discover the All-in-One Unified Monitoring tool PRTG and keep track of your network – on demand!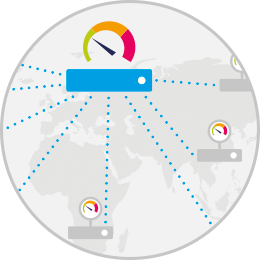 REMOTE MONITORING
Monitor all your remote and local networks centrally in one tool. Get notified in time and avoid costly downtimes.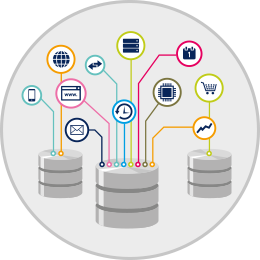 MYSQL MONITORING
PRTG provides for the comprehensive monitoring of all your databases. Keep track of all important SQL queries at a glance!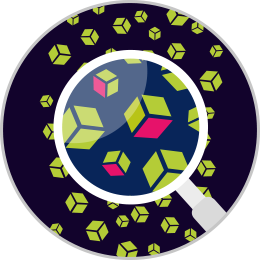 PACKET LOSS
PRTG optimizes your network via packet loss monitoring. Measure and eliminate packet loss and make your network more stable!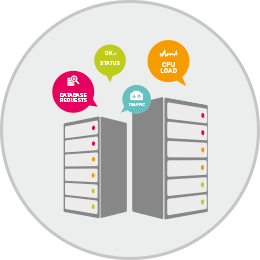 SERVER AVAILABILITY
For peak performance of your IT infrastructure, a high server availability is vital. PRTG helps you to achieve 24/7 uptime of your servers.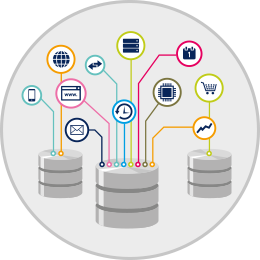 MYSQL MONITORING
PRTG provides for the comprehensive monitoring of all your databases. Keep track of all important SQL queries at a glance!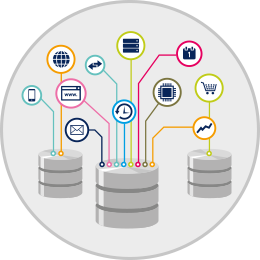 SERVER PERFORMANCE
Optimize server performance with PRTG! Measure bandwidth, identify bottlenecks and keep an eye on all server and system data.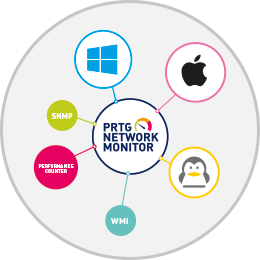 OPERATING SYSTEM
Looking to keep track of your operating system? PRTG monitors Windows, Linux, macOS, and many more.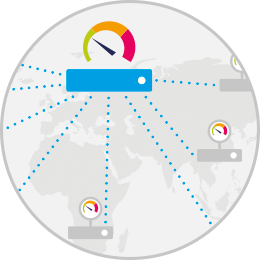 SSL MONITORING
Are your connections secure? Find out with PRTG SSL Monitoring and ensure optimum security of your systems!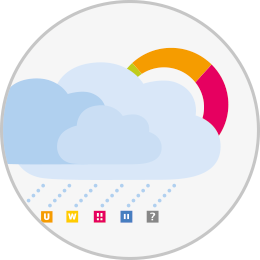 AWS MONITORING
Monitor your Amazon Web Services with CloudWatch and the PRTG Cloud Monitoring Tool.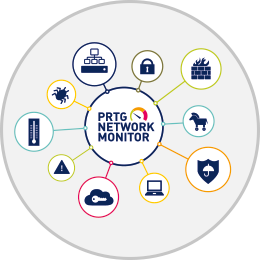 NETWORK SECURITY
PRTG monitors firewalls, ports, routers, servers, and much more. Detect possible issues and secure your network!